If you're like me, you've gone out for an unwarranted walk to catch 'em all. Risking body, bone, and paycheck; with all worries to the wind because Dragonite might be cruising in on the next gust.

You dig up an excuse to go catch that impossible Golem, only to find out it's at least 1,000 miles away because the navigation was feeling like glitching out for a hot sec.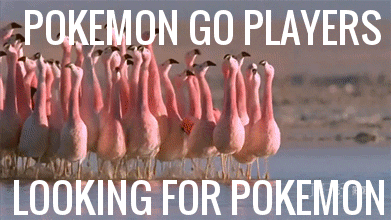 Then you head back out, brave the proud lone highway because there was a damn fiesta of Magikarps round the corner...and the only dude that actually has a Gyarados, also owes his mom about 7K in a combined purse of Honey BBQ Fritos, and that unfortunately not-extinct Mountain Dew Code Red.

BUT, then when you made the trek the server crashed, because why not inconvenience?

What are your worst stories when you made the journey, only to realize it was futile all along?