Hafthór Björnsson famous for his role on 'Game of Thrones' as Gregor 'The Mountain' Clegane. We'll bet you didn't know that this massive godlike species of a man played professional basketball in Iceland before he took up lifting/moving very heavy things; and finally acting as his full-time career.
So, yeah. Take a moment to imagine this gigantic beast of a dude running down a basketball court, full speed, and with you as the only obstacle between him and the hoop.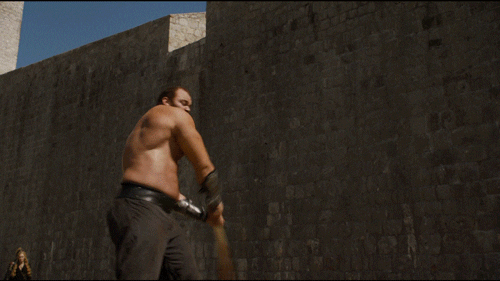 Uhh, fu*k that noise is right. He's like one of those steroid-addled, veiny, superhuman, cartoon beasts from 'Space Jam,' but even bigger.