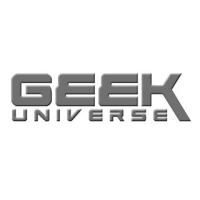 Geek Universe
It's widely accepted that The Empire Strikes Back is the best Star Wars to grace the silver screen. The movies pacing, twists, and pure iconicism is something the movies have lived in the shadow of since its release.

Now, I don't say this lightly, but Rogue One has done it, it has captured the essence and the feeling of ESB and it's the best movie since. It's dark gritty, and desperate, and not just a Marvel movie is Star Wars clothing, bathed in nostalgia.
JJ Abrams take notes.